Industry
Corporate Communications
Do you believe in achieving the impossible? If you are a highly creative digital marketeer and looking to move to a highly polished in house role, this new opportunity may be the one for you.
Our client is one of the most successful, fast growth private equity firms in the current climate. This is a business that does not proactively seek a high profile in the wider community, but likes to work hard to maintain its recognised position of exceptional performance and entrepreneurial culture with stakeholder groups relevant to the business - as such, this role focuses very much on this approach, and is highly targeted B2B.
In terms of culture, this is a global firm that is about excitement, ambition and growth, and the business is proud to support some of the most talented and original entrepreneurs in the world. This is a high-achieving culture with a corporate style that is described as "elegant", so you'll reflect that sense of polish, enjoy a minimal aesthetic and will be looking to make your mark and exceed expectations from day one.
A new role, the Marketing & Communications Manager will sit within the Communications team and will be given the remit to build all corporate materials and marketing collateral with a focus on key projects such as digital story telling, video production, credentials packs and thought leadership. Your focus will be all points of content, building out digital assets, creation of a Content Hub, corporate identity and media presence (although there is minimal focus on media relations). You will be responsible for maintaining the website, updating new investments and people, refreshing core news and data as necessary. You will be entrepreneurially minded and excited by building new capabilities and being in a position where you can influence, both internally and externally, always with a view on excellence, elegance and growth.
Responsibilities:
Grow firm's presence through the digital marketing channels - including managing content calendars, executing content plans, maintaining platforms, reporting on engagement, and optimising platform and content performance
Collaborate within the communications team and other teams across the business to create and deploy content and marketing collateral that raises the profile of the brand and builds and strengthens its relationships within the industry
Create and project manage marketing initiatives, working closely with creative suppliers to develop a frequent and consistent pipeline of visually compelling content to bring the brand story to life
Manage digital agencies, building and delivering digital stragey including monitoring of Linked In, web presence etc
Curation and management of the Content Hub
Manage cross-firm collateral as the portfolio adapts and evolves
Archive - build, log and maintain digital library of all relevant media within the content hub
Manage design & marketing budget
Longer term, once the successful candidate has set up the required marketing collateral, the focus will expand to deliver highly targeted proactive external marketing to build the brand further, so your ambition and long-term vision will come into play here
Requirements:
Minimum 4 years in marketing or in a digital editorial environment, we are open to industry background but a sense of excellence and polish is essential
Bachelor's Degree or equivalent
A knowledge of, or passion for, ESG is very helpful for this role
You will be organised and meticulous, with a sense of good taste - and you'll get a kick out of delivering high level, polished and elegant digital story telling that inspires and delights an audience
Passion for developing engaging digital content and visual storytelling
Expertise in SharePoint is ideal, other digital editing eg Adobe Creative is helpful but not essential
Advanced proficiency in digital communications and a curiosity and ability to learn new systems
Self-starter with ability to manage multiple projects and stakeholders effectively, efficiently, and according to deadline
Flexibility, adaptability and resolve in a fast-paced, accuracy & excellence-driven environment
Obsessive attention to detail and ability to engage and inspire colleagues within all levels of an international business
Results-oriented, collaborative, friendly and thrives in a team-based environment
Common sense - non negotiable!
This is an inclusive environment that welcomes applications from all individuals regardless of age, gender identity, sexual orientation, ethnicity/nationality, disability, or military service and we welcome those who have taken career breaks or returned from travel.
Unusually, there is no formal salary bracket for this new role, but the staff are renumerated very generously, so they wish to meet people that meet the essential requirement of at least 4+ years relevant experience (in house or agency) and will be making a generous offer to the successful candidate, based on their experience.
Click 'Apply Now' to be considered for this opportunity or share this message with a friend that might be interested and you could be eligible for our referral reward scheme
Please note due to the high volume of applicants if you have not heard from one of us here in team London you have unfortunately not been selected on this occasion, we may be in touch in the future with other opportunities
Capstone Hill: Public & media relations, corporate & public affairs, digital, marketing communications, stakeholder, government & investor relations. Working across UK & Europe, North America, the Middle East, Asia and Australasia.
New York – Chicago – Los Angeles - London – Sydney – Melbourne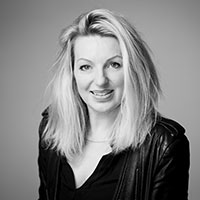 Contact Person
Penny Porter
Executive Director, UK & Europe
Fill the form below to apply for this role: