Industry
Professional Services
IN-HOUSE COMMUNICATIONS ROLE IN NEW YORK CITY | MEDIA RELATIONS, MANAGER
WHO are we searching for? New York PR Professionals with 5-10 year's experience
WHAT is the role titled? Media Relations, Manager
WHERE is the opportunity? In-office; 3 days per weekin New York City (a newly remodeled trendy and modern office space is calling your name - gym, cafeteria, etc.)
Working with the Global Head of Communications, the Manager will oversee the day-to-day responsibilities associated with running ongoing media relations activities and initiatives including timely response to incoming media inquiries.
The Manager is responsible for overseeing communications campaigns in the Americas and coordinating activities with colleagues across the firm. The Manager will be responsible for proactively promoting and raising the profile of the firm through targeted media relations outreach programs in national business and financial, as well as industry, trade, and legal media.
Key Responsibilities
Line Management
Line management experience (you will be responsible for 1 direct report's learning and development)

Media Relations focused role (It's all about who you know and we hope it's excellent media contacts in the legal services industry!)

Professional services/Legal industry experience (be mindful this IS a communications role)
Media Relations
Develop and maintain strong relationships with key journalists at target national, business, financial, as well as industry, trade and legal media in the U.S. and across the Americas to raise the external profile of the firm, partners, accomplishments and wins, and build thought leadership on industry and business trends.

Work with stakeholders across the firm to draft and disseminate news releases relating to lateral partner hires, deals, victories, accolades, pro bono successes and other firm news and initiatives.

Create and implement plans to maximize media opportunities for commentary, working closely with partners, associates and business development in key practice and industry groups.

Coordinate and obtain media coverage in appropriate media outlets, based on strategic plans and proactive opportunities, that raise visibility of the firm, practice groups and partners.

Position and introduce partners to key media as thought leaders in their areas of expertise.

Develop pre-briefing documents and prepare partners for media interviews; actively participate in meetings with key reporters; provide partners with substantive feedback following media interviews.

Help Global Head of Communications to advise on difficult media issues, as well as best practices and prepare statements in line with key messages for reactive media situations.

Identify opportunities for bylined articles in legal and trade media, provide editorial guidance and background.

Advise media spokespeople on best practice for media relations and coordinate in-house training when required.

Distribute media coverage to partners, associates, marketing and business development colleagues, where appropriate.

Maintain media contact lists. Have skills to manage and use media monitoring and contact platforms.

Coordinate global monthly media report with colleagues in Asia and EMEA.
Wider Communications Services
Assist in writing and editing communications as required (e.g., articles, reports, white papers, surveys).

Ensure issues and topics are being fully utilized across all firm communications channels (e.g., insight production, website, social media, press and internal channels) by producing, agreeing, and implementing communications plan.

Ensure website content is up to date (e.g., news releases are published on the website, lead content is featured on homepage).

Work with social media team to ensure media opportunities are being fully realized across communication channels.
Knowledge, Skills & Attributes
Established relationships and ability to build relationships with legal industry, as well as national and trade media reporters and editors throughout the U.S. and key regions in Latin America.

Positive, strategic, enthusiastic and passionate about media relations.

Confident, proactive and self-motivated personality is a must, with the ability to build relationships quickly.

Strong advising and influencing skills; highly comfortable working with partners, associates and outside resources.
Education & Experience
6 to 8 years relevant experience in managing media relations at a law firm (in-house or agency considered).

Line management experience required.

Experience of developing strong working relationships with a diverse stakeholder base.

Proven ability to manage multiple deliverables within a tight timeframe and deliver high-quality work.

A comprehensive understanding of marketing and business development strategy and implementation.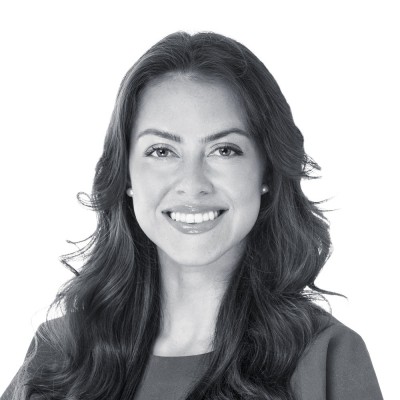 Contact Person
Pebbles Obando
Principal Consultant
Fill the form below to apply for this role: