Industry
Corporate Communications
A unique position ideal for a senior director who has the operational experience of running a communications agency, and who is now looking to work part-time. Whether you are now running a yoga studio, writing a book or finally dedicating time to your passion project but want to maintain your impact and influence on the industry, this might be the dream part-time role for you.
The role is 2.5 days a week, running all the operational elements of a small PR agency that is both successful and growing, so if you enjoy nurturing talent then this role will give you a perfect opportunity to establish and implement systems that really look after the team. The agency's focus is on the corporate and crisis side of communications but the growing team are all big on personality and enjoy each other's company, so you will want to be part of such a team. Note that flexible working is in place and the office is in Central London, zone 1.
The agency is in a very healthy place. This is a growth role and not a fix-it job, this is a role where you can be an integral part of the agency's growth, structure and future success. Working with and into the MD, you will be responsible for all the operational detail of the agency from financial control (although note that this is not a CFO role) to advising on new strategic partnerships. There will also be an element of "micro" organisation from overseeing the billing process to contracts and employment matters. Note that many of these systems are set up – the focus will be best practice moving forward.
What we are looking for:
Experience of running an agency from an operational perspective, juggling a large number of issues at once, and an ability to operate simultaneously at a micro level and at a strategic level.

Proven experience at senior level in a business that that delivers communications projects and retained accounts

Commercial experience of ensuring that accounts are profitable and in line with business objectives

Proven experience of delivery led by a growth-mindset, both from a leadership perspective and also mentoring juniors to develop their own growth and commercial mindsets

Excellent leadership skills with a track record of collaborating with others; delivering complex projects; and building strategic direction. The COO will need to be a convincing voice of leadership and strategic direction to the internal team, various stakeholders and – where relevant - clients.

An understanding of complex, sensitive and confidential communications briefs and a calm, mature manner in handling sensitive subjects.

Knowledge of effective methods to support the continued improvement of Diversity and Inclusion in the business.

Experience of identifying, purchasing and then negotiating with external suppliers and managing their performance during project delivery.

Experience of working with an MD/CEO and demonstrative experience of providing the "internal" COO role in full to allow the MD/CEO to lead from the front.
Note that the salary advertised is pro-rata, so the full time salary equivalent would be twice that. Potential to earn more through incentivisation can be discussed at interview stage.
Click 'Apply Now' to be considered for this opportunity or share this message with a friend that might be interested and you could be eligible for our referral reward scheme
Please note due to the high volume of applicants if you have not heard from one of us here in team London you have unfortunately not been selected on this occasion, we may be in touch in the future with other opportunities
Capstone Hill: Public & media relations, corporate & public affairs, digital, marketing communications, stakeholder, government & investor relations. Working across UK & Europe, North America, the Middle East, Asia and Australasia.
New York – Chicago – Los Angeles - London – Sydney – Melbourne
This role is expired.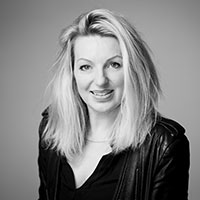 Contact Person
Penny Porter
Executive Director, UK & Europe