We are looking for a career Health PR Account Director to join a boutique central London team (remote working initially then flexible working in time).
This agency's mission is to build an environment where the NHS, independent sector and life sciences can have better connected and more productive partnerships. The team pride themselves on creating conversations that do good and take issues forward for the health economy, ultimately improving how care is delivered and experienced across the UK and beyond.
You:
Creative, autonomous and highly connected to some of the best and most influential people and organisations in the health sector
Your client background is geared towards the client set we require you to look after in this role, that includes health-tech organisations expanding into the UK, government departments, mental healthcare providers and issues-based charities.
You will have experience of supporting and managing a multi-disciplinary team to deliver extraordinary campaigns for clients that truly make a difference to clients and audience alike
Your experience:
At least two years of managing budgets and delivery at an accountable level (Senior Account Manager level or above) at an agency or inhouse
Experience of working in crowded commercial markets to deliver media relations that cut through via insight and understanding of issues-based campaigning
A developed network of journalists and healthcare influencers
Evidence of providing challenging and valued consultancy
Standout client, financial, project and team management skills
Capability across a range of communications tools and channels
Business development experience
At least two years' experience operating at Senior Account Manager level.
What we can offer:
Opportunity to partner with some of the most disruptive players in the health, health tech and care space
Mentorship from senior agency staff (with backgrounds in NHS, Data and Analytics, Public Health, Health Policy) who have built their careers through advising, positioning and steering organisations through the health and care system
Direct exposure to senior individuals, think tanks, forums and trade bodies shaping the future of health and social care
Competitive salary and benefits, including >25 days holiday per year (plus office closed between Christmas and New Year), Summer Fridays, pension, bonus, free on-site gym, iPhone, Macbook, amazing riverside office with rooftop bar, members' club and river terrace, trust, respect, plus continual development opportunities and autonomy
Click 'Apply Now' to be considered for this opportunity or share this message with a friend that might be interested and you could be eligible for our referral reward scheme.
Please note due to the high volume of applicants if you have not heard from one of us here in team London you have unfortunately not been selected on this occasion, we may be in touch in the future with other opportunities
Capstone Hill: Public & media relations, corporate & public affairs, digital, marketing communications, stakeholder, government & investor relations. Working across UK & Europe, North America, the Middle East, Asia and Australasia.
New York – Chicago – Los Angeles - London – Sydney – Melbourne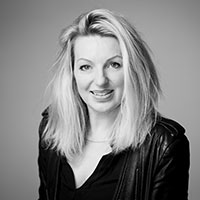 Contact Person
Penny Porter
Executive Director, UK & Europe
Fill the form below to apply for this role: