Industry
Financial Services
This agency is known as one of the best in its field and is now looking for a Capital Markets PR Director to join the existing A+ grade senior team. A new role, this will be a key senior hire and we are looking for a seasoned PR practitioner who is looking for a career step up in moving to an enviable employer.
We are looking for a Senior Associate Director or Director with strong traditional capital markets / transactions / financial PR experience – there is already a Financial Services team which is more corporate comms comms in the fs and professional services space, but this role will sit separately.
Sample clients across this highly rated strategic communications consultancy stretch across the financial services sector, with clients including banks, insurers, asset managers, pension funds, advisory firms and emerging fintech businesses.
The Role – Director, Capital Markets
This is a fantastic opportunity for someone to flex their capital markets muscle with some meaty client work, whilst building and leading their own team. You will be a natural-problem solver who is in your element when faced with complex situations that need a hero or heroine to come to the rescue, providing ingenious solutions that delight clients and audiences alike. If you are looking for more autonomy and the chance to make your mark within a larger networked agency, leading and growing an area of a business then this would be the ideal role for you.
Key responsibilities will include:
Provide senior level strategic counsel to clients
Manage internal stakeholder relations across the wider integrated group, looking for opportunities for organic growth at all touchpoints
Develop and consult on messaging, Q&A's, narrative documents, press information etc
Strategise and deliver proactive media relations campaigns
Be at the coal face with media when issues hit
Proactively seek new income opportunities and lead and run new business pitches
Build and lead a team being responsible for their career development
In return this role will provide you with excellent career progression, an exciting client portfolio and a competitive salary and benefits package.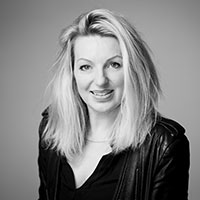 Contact Person
Penny Porter
General Manager, UK & Europe
Fill the form below to apply for this role: