Industry
Corporate Communications
Salary
AUD 100000.00 - 118000.00
PR / External Affairs Advisor – Darwin
· Progressive, integrated & highly supportive team
· Brilliant (hybrid) office and inclusive culture
· Strong package and benefits
Our client, a highly regarded local government entity, is looking to appoint a PR & External Affairs Advisor to join their progressive and highly supportive communications team. As a valued member of our client's communications team you will play a crucial role in shaping and enhancing the organisations communication and engagement strategies with the local community, key stakeholders and the media. This is an exceptional opportunity to contribute to the development and implementation of initiatives that impact the lives of residents and stakeholders
You will bring insights and proven experience working with progressive and modern organisations, including experience with diverse communities and stakeholders. You should have natural gravitas, strong strategic mindset and proven ability to provide insightful counsel to senior public leaders.
Key Responsibilities:
Develop and execute comprehensive communication plans to effectively disseminate information and engage with diverse local communities.
Manage and support the organisation's internal and external communication channels, including media relations, social media platforms, website, newsletters, and other communication tools.
Develop and implement crisis communications advice and media strategy as needed
Collaborate with cross-functional teams to coordinate and support key projects and events, ensuring clear and consistent messaging.
Develop, foster and maintain a wide range of professional networks with corporate and media agencies, external marketing and communication professionals, community groups, associations and consultants relevant to the organisations marketing and communications strategy.
Act as a spokesperson for organisation, liaising with media outlets, responding to inquiries, and managing crisis communication situations when required.
Monitor and analyse public opinion, feedback, and emerging issues to proactively address concerns and maintain positive relationships with stakeholders.
You should have well honed relationship management skills, and a proven ability to build and cultivate trusted network of media, influencers and stakeholders within the local communities and stakeholders. You have proven ability to communicate at all levels, proven expertise in reputation management, issues management and integrated strategic campaign management. The ideal candidate would have 3+ years' experience, in a similar role.
This role must be filled quickly.
Suitable candidates are encouraged to apply by clicking the 'Apply' link.
Please note: due to the high volume of applicants, if you have not heard from Capstone Hill Search, you have unfortunately not been selected for this role. We may be in touch in the future with other opportunities more relevant to you.
Capstone Hill Search: Public & media relations, corporate & public affairs, digital, marketing communications, stakeholder, government & investor relations. Working across North America, UK & Europe, the Middle East, Asia, and Australasia.
New York – Chicago – Los Angeles – London – Sydney – Melbourne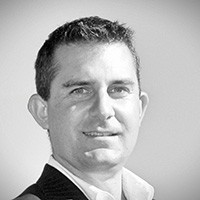 Contact Person
Jeremy Wrench
CEO
Fill the form below to apply for this role: