Title: Presentation Graphic Designer
Industry: Real Estate Investment Firm
Location: Austin, Texas (in office 2-3x per week)
Our client is one of the most elite and well known Residential and Commercial Real Estate Investment Firms out there! They are looking for a Presentation Graphic Designer to help boost and revamp their brand by building their creative capabilities, and creating compelling content with a keen focus on creating high visibility Presentations designed for investors and industry partners
Key areas of focus are growing a thought leadership program, elevating the firm's digital presence, and creating sophisticated decks, materials, content, and collateral for investors and industry partners. The team seeks an exceptional designer and visual storyteller to help bring the brand and unique value proposition to life for these priority audiences through compelling digital content, pitch decks, presentations, and more.
Responsibilities:
• Employ creative design and visual storytelling to bring marketing strategies to life through compelling content that drives forward the firm's goals across its business strategies
• Work with the Marketing and Investment Management teams to design pitch decks, capital raising collateral, and graphics for all marketing channels, with a focus on PowerPoint presentations
• Translate data stories into engaging presentations and pitch decks for investors, prospects, and broader audiences
• Protect brand equity by ensuring that all materials follow brand style guidelines, tone, and architecture and utilize our library of assets and tools
• Support design requests as needed from partner consumer brands
• Help build and manage the firm's digital asset library, content library, templates, website design and updates, and data visualization efforts
Qualifications:
• 3-5 years in B2B marketing or consulting, preferably in financial services and/or real estate
• Exceptional visual storytelling skills utilizing data and keen design eye
• An originator who approaches problems from new perspectives
• Advanced proficiency in Microsoft PowerPoint, Canva, Flourish or other data viz tools
• Proficiency in design software, such as InDesign, Photoshop, Illustrator, etc.
• Ability to manage multiple projects effectively, efficiently and to deadline
• Flexibility, adaptability and resolve in a fast-paced, data-driven environment
• Obsessive attention to detail and zero-defect standard
• Results-oriented, collaborative, thrives in a team-based environment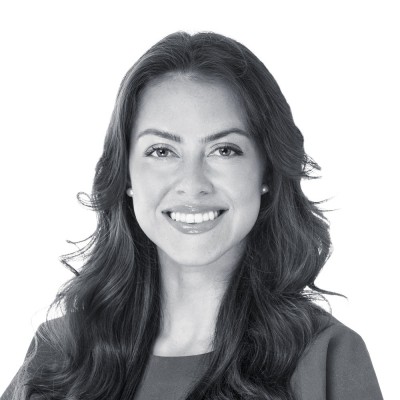 Contact Person
Pebbles Obando
Principal Consultant
Fill the form below to apply for this role: