Public Affairs Account Director/Associate Director
Our client is one of the most talked about integrated independent agencies with gorgeous W1 offices, one of the strongest senior leadership teams in the industry and a dream client roster.
The agency's award-winning Public Affairs practice has a new opportunity for somebody who wants to help shape the future of an established and successful Public Affairs team inside a Top 20 agency.
You may be an experienced Account Director ready to make the natural next step in your career development, or an existing Associate Director seeking new challenges and recognition to match.
As a member of the Public Affairs management team, you will play a central role in helping to set the direction of the practice, helping to manage and motivate the team, lead client work and drive new business.
We're looking for a strong strategic mindset, a well maintained political network, exemplary understanding of public affairs and the political challenges our clients face, and the ability to provide counsel across a range of industry sectors. A solid understanding of the shadow cabinet would be advantageous for this role.
Your experience may have been gained in consultancy, business, or recent political service.
You will:
Be a seasoned Public Affairs practitioner with experience of major corporate clients across a range of sectors

OR ( /AND)

Have direct political experience at a senior level, and be ready to bring insights gained to a client facing environment.

Demonstrate an ability to deliver strategic political counsel, bridging between political and business priorities.

Have experience of developing and delivering integrated policy focused campaigns that made an impact.

Demonstrate an understanding of good client service and an ability to manage delivery in an organised and hands-on way.

Be well-connected across politics, policy and business, and be able to use this network for the benefit of our clients and business development.

Have a track record of helping to win new business

OR

Be able to demonstrate transferable skills that you can apply to new business in an agency setting.
Be a first rate writer, able to communicate complex policy perspectives or business concepts in an accessible and engaging way.

Be an enthusiastic team player, ambitious to help build and lead a team.

Demonstrate a passion for nurturing the people you work with to help them achieve their potential.
Click 'Apply Now' to be considered for this opportunity or share this message with a friend that might be interested and you could be eligible for our referral reward scheme
Please note due to the high volume of applicants if you have not heard from one of us here in team London you have unfortunately not been selected on this occasion, we may be in touch in the future with other opportunities
Capstone Hill: Public & media relations, corporate & public affairs, digital, marketing communications, stakeholder, government & investor relations. Working across UK & Europe, North America, the Middle East, Asia and Australasia.
New York – Chicago – Los Angeles - London – Sydney – Melbourne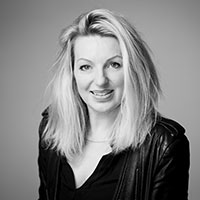 Contact Person
Penny Porter
Executive Director, UK & Europe
Fill the form below to apply for this role: