Industry
Professional Services
Public Relations Manager, Asia Pacific. $100k package -
12 Month fixed term
Outstanding global brand
Regional / Asia Pacific responsibility and focus
Sydney based role
Would suit current or former PR Consultant
Our client is a highly respected global professional serviced company, with over 300 offices world wide, this market leading organisation has an outstanding reputation both in terms of services delivered and as a global employer.
Reporting to the head of PR & Communications you will be responsible for the creation, management and delivery PR and communications strategies within the Asia Pacific region. Core focus will be maintaining, protecting and growing corporate reputation, brand and market position across broad stakeholder audiences.
Skills & responsibilities:
Strong and diverse writing skills with demonstrable experience in producing first class content including by-lines, blogs, media statements & releases, and commentary.
Day to day management and coordination of suppliers including local/regional PR agencies
Extensive media knowledg, established senior media relationships and the ability to identify , establish and maintain media and influencer relations\
Analytical approach with proven ability to identify develop and leverage issues and news
Strong reporting and measurement skills; production of qualitative and quantitative metric measurement.
You should have:
4+ years experience in a public relations consultancy or similar client side role
Exceptional writing, editing and content production skills
Relevant tertiary qualifications
Sound understanding of SEO
Results focused, get-things-done, attitude
This is a multifaceted position, leading international in-house and agency initiatives and supporting ongoing global strategies aligned with company brand and reputation management. You will be challenged with raising company brand awareness regionally, and play a pivotal role in coordinating and executing international market initiatives to create a consistent voice.
The successful applicant will enjoy a competitive remuneration and benefits package, supportive and dynamic global culture, and benefits.
For more information call Jeremy Wrench on +61 (0)3 9827 7277 or email:[email protected]
Capstone Hill Search: Public & media relations, corporate & public affairs, digital, marketing communications, stakeholder, government & investor relations. Working across UK & Europe, North America, the Middle East, Asia and Australasia.

New York – Los Angeles - London – Chicago - Sydney – Melbourne
This role is expired.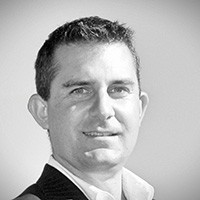 Contact Person
Jeremy Wrench
CEO