Industry
Professional Services
This is a brilliant position for someone looking to get experience in the Recruitment or PR World.
Capstone Hill Search is a specialist recruitment consultancy specifically servicing the communications and public relations industries. We provide a highly professional, individual/bespoke service to both clients and candidates, offering in-depth experience-based knowledge to assist their respective searches. As Researcher, you will be expected to be responsible for the support of the Managing Director and consultants in respect of all recruitment research activities.
You'll be a natural people-person and networker who would thrive in a highly-regarded global organisation, playing an integral part in the growth ambitions of the company. From day one you will be at the heart of our ever-developing business, working with international brands and building an incredible network. You will learn and develop, but also challenge yourself. An outstanding senior management team will support you, through which you will gain exceptional business skills.
With a relevant degree under your belt, an inquisitive brain and refined writing skills, this will be your first or second commercial role and is an opportunity for you to develop business, interpersonal and communication skills, and for you to get that first big break into the Recruitment/PR World.
Primary responsibilities would include but not be limited to:
Immersing in the PR/Communications industry — actively pursuing new contacts and information
Assisting in content generation for traditional, digital and social media
Monitoring industry news / trends
Candidate research in relation to open briefs
Ongoing candidate identification and new business lead tracking
Ensuing up to date/accurate candidate record keeping in within chosen CRM system
Existing client meeting management / co-ordination
Identifying and attending industry networking events
Managing and organising candidate liaison and job search processes
Developing a good understanding of clients, their industry and their cultures
Market and advertise vacancies appropriately by drafting and placing adverts in a wide range of media
Organising interviews for candidate as requested by the client;
Ability to read, interpret and participate in a response to a client brief
This role is expired.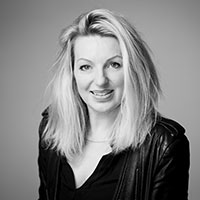 Contact Person
Penny Porter
Executive Director, UK & Europe