We are seeking a Senior Account Executive (and an Account Manager) who wants to develop their career in luxury property and interior design.
You will be joining an innovative, forward thinking PR consultancy which had fully flexible working in place before the pandemic.
The agency's headquarters are in a beautiful town in Surrey (30 mins by train from Central London and 1 min walk from the station), although the team do have London days as well. They enjoy the best of both worlds and many of their clientele and lifestyle are across the Surrey / Sussex / West Kent region, so this agency is ideal for someone who lives in this space, although some do take the opposite commute from London (which of course takes less time than crossing London). They have taken a fresh approach to the way we work - happy people are at the forefront of their company ethos.
Their rapidly growing client base includes interior designers, housebuilders, award winning estate agents, buying agents and boutique developers. They are looking for someone who wants to be part of a friendly, fun, hardworking team. There is a sense of the beautiful and artistic in all that they do, so whilst a luxury property and interior design background is ideal, we would also consider candidates who come from a parallel industry such as luxury lifestyle or luxury travel. The key DNA that runs through all that they do is polish.
The team are in the head office together on a Monday then split their time between being office based and being out and about in central London meeting clients and visiting the latest new developments and luxury properties. They have a flexible working pattern with the opportunity to work from home on a weekly basis.
The successful candidate will have a range of skills and expertise. We are looking for someone who:
has experience working in property PR
is friendly and personable
has great organisational and time management skills
is proficient in copywriting and writing press releases
can assist with PR proposals and participate in new business pitches
will implement PR strategies for clients
can arrange events, brand alliances and press trips
can prepare award entries
is willing and able to manage other team members as the company grows
manage client accounts with support from senior team members
liaise with the media, pitch stories, exclusives and handle reactive media requests
manage client social media
If you are interested in this role, please apply below. Salary is flexible according to experience.
Please note due to the high volume of applicants if you have not heard from one of us here in team London you have unfortunately not been selected on this occasion, we may be in touch in the future with other opportunities
Capstone Hill: Public & media relations, corporate & public affairs, digital, marketing communications, stakeholder, government & investor relations. Working across UK & Europe, North America, the Middle East, Asia and Australasia.
New York – Chicago – Los Angeles - London – Sydney – Melbourne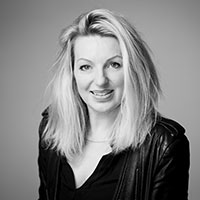 Contact Person
Penny Porter
Executive Director, UK & Europe
Fill the form below to apply for this role: