Have you cut your teeth at a range of agencies and are looking for something a bit different? We may have your ideal next role…
This agency's name is on everyone's lips and is one of the new breed of agencies with grit and attitude. With an industry respected MD at the helm looking for a hungry and ambitious client-facing number two, we're looking for people who want to join this exciting new agency on its journey.
The business is around 30 and fully integrated with teams across a wide variety of consumer clients. A cohesive and collaborative structure means that there is extremely low staff turnover in this culture, and the positive team rapport is evident on walking into the office.
Benefits are extremely competitive and include comprehensive internal & external training programmes, and a bespoke benefits package with over 100 perks including 13 pay days a year, UNLIMITED holiday that is controlled by the employee not the company, subsidised home broadband and flexible working with a client-first and team-first focus.
This is not an agency where standing still is the norm – if you have a hungry heart and ambitious mind and want to work in an environment where you can grow, develop and achieve, this could be the next career step for you.
The Role – Associate Director
This is a fantastic opportunity to have real input into the agency at an early stage of its journey, cementing yourself as one of the key figures in the leadership team. If you're looking to flex your autonomy and get out of being a small cog in a big wheel, this could be just the role to give you this.
We're looking for people who….
Are Senior Account Director – Junior Director level (Associate Director ideally)
Are sector agnostic and can tackle a client brief, whatever it is
Are looking to move into a leadership role, both in terms of client management and team leadership
Are comfortable with a level of ambiguity and fluidity as the agency re-brands and continues to take shape
Strong integrated skill set, able to work with multiple disciplines on briefs
Have a broad consumer background, but an interest in sports/betting brands would be advantageous for one particular client
Are comfortable with new business pitching – this isn't a new business focused role but as part of the growth trajectory the agency is looking to attract and grow organic and new clients so you must be comfortable with new business
Click 'Apply Now' to be considered for this opportunity or share this message with a friend that might be interested and you could be eligible for our referral reward scheme!
Please note due to the high volume of applicants if you have not heard from one of us here in team London you have unfortunately not been selected on this occasion, we may be in touch in the future with other opportunities
Capstone Hill: Public & media relations, corporate & public affairs, digital, marketing communications, stakeholder, government & investor relations. Working across UK & Europe, North America, the Middle East, Asia and Australasia.
New York – Chicago – Los Angeles - London – Sydney – Melbourne
This role is expired.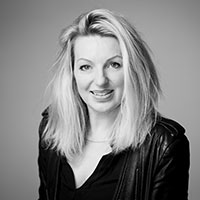 Contact Person
Penny Porter
Executive Director, UK & Europe