Industry
Corporate Communications
We are looking for a Financial & Corporate Associate Director with 7+ years experience, ideally in a PR agency environment, but we will consider in house applicants.
This is an agency that has grown from strength to strength in 2020, both in terms of client portfolio, revenue generation and headcount. As a result the Industrials team are looking to hire again. They are looking to welcome a dynamic, revenue generating, corporate public relations Associate Director with demonstrable experience of advising mid and large cap listed companies. This team helps international and domestic businesses operating across a variety of sectors with the financial and corporate audiences that shape their reputation. The impressive client list ranges from global champions and high growth start-ups, to FTSE 100s and state-backed enterprises.
You will be creative, ambitious and confident and able to deal with all client matters at any level. You'll be able to lead and run accounts with minimum input from the Director. Additionally, you will have a natural collegiate attitude and collaborative manner to ensure that you are able to establish rapport and understanding with your colleagues and peers whilst working remotely. An effective team player, you'll also be highly engaging and a credible networker, able to build relationships both within the clients you'll be given and with new prospects.
This is a very sociable culture with a diverse team that collectively represent a wide variety of backgrounds, but who together share a pride in the level of expertise provided to clients in terms of experience, insight and creativity - and a sense of achievement in what really sets this agency apart. This will be a relatively balanced mix of fees between Financial PR, Corporate PR, Special Situations and other services. You would also have the opportunity to introduce your own network and fully engage in business development for the sector.
Click 'Apply Now' to be considered for this opportunity or share this message with a friend that might be interested and you could be eligible for our referral reward scheme
Please note due to the high volume of applicants if you have not heard from one of us here in team London you have unfortunately not been selected on this occasion, we may be in touch in the future with other opportunities
Capstone Hill: Public & media relations, corporate & public affairs, digital, marketing communications, stakeholder, government & investor relations. Working across UK & Europe, North America, the Middle East, Asia and Australasia.
New York – Chicago – Los Angeles - London – Sydney – Melbourne
This role is expired.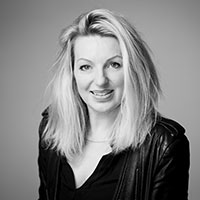 Contact Person
Penny Porter
Executive Director, UK & Europe