Industry
Corporate Communications
Salary
GBP 120000.00 - 150000.00
We are looking for a Senior Corporate Director to join a growing practice for one of the best agencies shooting up the league tables. This is a growth hire and a new role, due to a robust 2020.
You will already be an expert in your field as Corporate Director in a PR agency, leading on key clients and consistently demonstrating new thinking and the ability to organically grow existing business. Secondly, you will be delivering against specific revenue targets and are personally accountable for fee generation – particularly regenerating new 'new' business fees. Thirdly, you will have a modern, future-focused approach to your work and will be able to bring something unique, new and exciting to the table.
As a Director, you will:
Have an exceptionally strong record of working with large clients and delivering strategic counsel

Apply strategic thinking / solutions to client challenges across the business, show ability to tailor ideas and pitches to different audiences and create routes to engagement that are relevant to the clients

Grow existing clients by developing new and compelling strategies and campaigns that clients want to buy

Have a proven track record of pitching new business, selling strategies and campaigns that demonstrate an understanding of a client's objectives / challenges

Inspire, lead and help nurture talent within the Practice

Be connected within the communications industry that can be utilised to market the work coming out of the agency

Consistently exceed client expectations in the development and delivery of client communications strategies for which you are responsible

Proven track record of creative thinking, looking for innovative ways to solve the communication issues for clients

The key director accountabilities of client handling, business development and people management are standard at this level, although as this is a growth hire the focus is more on the external (client) aspect as opposed to the internal (operational) side, so this role would not be for someone looking for a more operational senior role
As this is senior director hire, you will already be recognised as an expert in your field, leading by example in the delivery of your expertise. This role may suit an MD who loves the art of communication but less so the operational side, as you would retain your seniority in this move but your role would be fully client and externally focused.
A modern, future-focused outlook is essential when joining this senior team. The agency is always interested in those who drive innovation and new ways of thinking, those who lead by example to refresh in terms of client work and programmes and those who are confident in their understanding of using data, insight, digital and design to support rationale and analysis when proposing new client programmes. If you are able to bring something new, fresh and exciting to the table, even better!
Click 'Apply Now' to be considered for this opportunity or share this message with a friend that might be interested and you could be eligible for our referral reward scheme
Please note due to the high volume of applicants if you have not heard from one of us here in team London you have unfortunately not been selected on this occasion, we may be in touch in the future with other opportunities
Capstone Hill: Public & media relations, corporate & public affairs, digital, marketing communications, stakeholder, government & investor relations. Working across UK & Europe, North America, the Middle East, Asia and Australasia.
New York – Chicago – Los Angeles - London – Sydney – Melbourne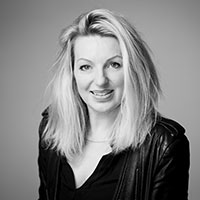 Contact Person
Penny Porter
Executive Director, UK & Europe
Fill the form below to apply for this role: