Industry
Corporate Communications
We are looking for an industry-leading Director to join an independent London agency at a time of exciting growth. You will be an agency Director or Senior Director who enjoys working at a fast pace, has an excellent eye for detail and a passion for crafting the perfect strategy. If you enjoy current affairs and love working with interesting clients to solve complex problems, then this opportunity could be the right career move for you.
What we are looking for:
You will need to be confident, sharp, creative, and energetic. We are especially looking for originality, personality and a collaborative nature. The following experience is desirable:
Have experience in developing and implementing corporate communications and/or public affairs strategies at a senior level
Understanding of a specific corporate sector and a desire to build a commercial offer in that space
The ability to oversee client accounts being responsible for the delivery of exceptional client work across the team
Confidence and gravitas to be able to advise clients on complex challenges – gained in senior in-house or agency roles, but agency experience is essential
A strategic thinker who can devise and implement creative and impactful campaigns
A strong writer, able to pen anything from a communications strategy to a detailed policy document or thought leadership piece
A team player, great interpersonal skills, and someone who brings a sense of fun to their work
Great time management and ability to multi-task
A stickler for detail ensuring top class client service at all times
A passion for news, culture and current affairs
Main roles and responsibilities:
Act as senior counsel to clients, supporting the development and delivery of their communication strategies
Act as collaborator and connector to other Practice Heads in the business - connecting and seeking commercial opportunties - then bringing those opportunities to fruition for the agency and leading on client delivery
Shaping and steering creative corporate engagement programmes
Building and maintaining networks across policy and business to stay abreast of relevant trends and developments
Overseeing account teams, providing leadership and guidance to peers and colleagues
Being the eyes and ears for clients; being hungry for opportunities and helping us demonstrate added value
Being a key part of the agency leadership team, supporting marketing and internal events
This is an agency that is considered as one of the best in corporate communications and has a roster of exciting clients that are not only culturally relevant but also future-proofed. If you are interested in joining an agency that not only makes a difference but also really looks after and nurtures its people - and has the independence to do so - please apply below.
Click 'Apply Now' to be considered for this opportunity or share this message with a friend that might be interested and you could be eligible for our referral reward scheme.
Please note due to the high volume of applicants if you have not heard from one of us here in team London you have unfortunately not been selected on this occasion, we may be in touch in the future with other opportunities
Capstone Hill: Public & media relations, corporate & public affairs, digital, marketing communications, stakeholder, government & investor relations. Working across UK & Europe, North America, the Middle East, Asia and Australasia.
New York – Chicago – Los Angeles - London – Sydney – Melbourne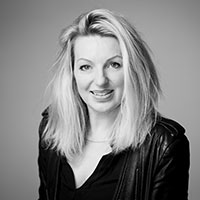 Contact Person
Penny Porter
Executive Director, UK & Europe
Fill the form below to apply for this role: