SENIOR GOVERNMENT RELATIONS MANAGER
We are looking for someone special with a unique blend of public affairs and government relations to represent this much-loved global brand on regulatory affairs in the UK and Ireland.
Reporting into the Head of Communications, this is a number two role which has been created to build and maintain mutually beneficial relationships with politicians, government officials, trade associations, industry coalitions, and NGOs etc to inform and influence UK and Irish policy development relevant to the brand and to enhance the reputation of the business.
What we are looking for:
Someone with 7+ years of experience of government and stakeholder engagement, either through in-house or PR agency roles, including understanding of Parliamentary process and stakeholder relationships

Excellent verbal communication skills; able to present clarity and passion when communicating with stakeholders

Excellent relationship building skills striking the balance between relationship and corporate commercial objectives

Outstanding written communications skills, including excellent writing, editing and proofreading skills – particularly for regulatory audiences

Collaborative team player who can influence others across the business.

Enthusiastic with high personal motivation and ability to use own initiative.

First-rate organisational and strong planning skills.

Flexible and pragmatic with a hands-on attitude.

Ability to challenge the status quo with the aim of improving the way we do things by influencing others to think differently.

Knowledge of the food & drink sector is highly desirable for this role.
This is a senior role, leading on all national and local government engagement across the UK and Ireland. This will involve monitoring the UK and Irish regulatory environments and identifying opportunities to influence and inform policy development, whilst also advising the business on how best to influence and positions to adopt to ensure policy development is shaped to best suit the activities of the brand.
You will be a natural networker (this bit is important!), who proactively mutually beneficial relationships with politicians, government officials, trade associations, industry coalitions, NGOs and other third parties to inform and influence UK and Irish policy development relevant to the business. You will also be collaborative and open in nature, as you'll be working with media relations colleagues to ensure media and/or social media is engaged at the right times to support lobbying objectives.
As the primary representative of the business to external stakeholders including politicians, civil servants, and other key stakeholders, you will consistently enhance the reputation of the business across all UK & Irish political and NGO audiences, this will include articulation of corporate purpose and narration of the sustainability journey.
Note that this role will require one day in the London office (free parking), and one day working in and around the brand's London agencies in Central London. You will be working into a fantastic boss who has full commitment to the corporate and sustainability goals set by the business, so you will start this role on the front foot and with firm support from within the business.
This business offers many excellent benefits including:
Private medical insurance

Discounted gym membership

Worldwide travel insurance included with private medical insurance

Private dental insurance

Death in service benefit

Income protection

Paternity Pay

Employee Assistance Programme, Pay Plan debt advice, health and well-being support

25+ days annual leave

5% matched pension contribution
Discretionary:
Discount on share price

Bonus up to 20% (discretionary)

Share plan
Click 'Apply Now' to be considered for this opportunity or share this message with a friend that might be interested and you could be eligible for our referral reward scheme
Please note due to the high volume of applicants if you have not heard from one of us here in team London you have unfortunately not been selected on this occasion, we may be in touch in the future with other opportunities
Capstone Hill: Public & media relations, corporate & public affairs, digital, marketing communications, stakeholder, government & investor relations. Working across UK & Europe, North America, the Middle East, Asia and Australasia.
New York – Chicago – Los Angeles - London – Sydney – Melbourne
This role is expired.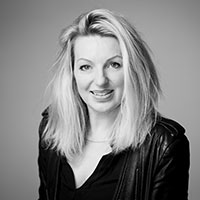 Contact Person
Penny Porter
Executive Director, UK & Europe