Industry
Corporate Communications
SENIOR CORPORATE & SUSTAINABILITY COMMUNICATIONS MANAGER
We are looking for someone special with a unique blend of corporate and sustainability comms to lead the corporate purpose, sustainability journey, and evolution of a much-loved global brand.
Reporting into the Head of Communications, this is a number two role leading on all corporate and sustainability communications, predominantly externally but also with an eye on how these channels of communication are viewed internally, so a collaborative nature and a natural inclination to influence will be key in your success.
What we are looking for:
Someone with 7+ years of experience of corporate communications, either through in-house or PR agency roles, including extensive media relations experience.

A self-starter with proven dynamism, energy and a positive attitude.

Excellent verbal communication skills; able to present clarity and passion when communicating with stakeholders.

Outstanding written communications skills, including excellent writing, editing and proofreading skills and the ability to source news stories.

Enthusiastic with high personal motivation and ability to use own initiative.

First-rate organisational and strong planning skills.

Ability to think creatively and make use of channels such as web, social, video, animations and podcasts.

Ability to challenge the status quo with the aim of improving the way we do things by influencing others to think differently.

Knowledge of the food & drink sector is highly desirable for this role.
From a corporate perspective, you would be developing a regular flow of proactive stories and campaigns, including communications from an investor relations and financial communications perspective. Working with one report and external PR agencies, you would be managing relationships with key journalists at all target media outlets and overseeing everything from an external corporate communications perspective, from preparing C suite speeches to being media facing in crisis situations.
From a sustainability perspective, you will be working closely with the Head of Communications to deliver the corporate purpose and carbon net zero target, uniting all elements of the business internally and establishing positive relationships externally to magnify that journey. Working with a sustainability specialist direct report and agencies, you will take responsibility for monitoring and managing the sustainability landscape from a corporate perspective. With support and leadership from the Head of Communications, you will bring passion and experience for sustainability to the team and to the wider business, and be a key leading voice both internally and externally.
Note that this role will require one day in the London office (free parking), and one day working in and around the brand's London agencies in Central London. You will be working into a fantastic boss who has full commitment to the corporate and sustainability goals set by the business, so you will start this role on the front foot and with firm support from within the business.
This business offers many excellent benefits including:
Private medical insurance

Discounted gym membership

Worldwide travel insurance included with private medical insurance

Private dental insurance

Death in service benefit

Income protection

Paternity Pay

Employee Assistance Programme, Pay Plan debt advice, health and well-being support

25+ days annual leave

5% matched pension contribution
Discretionary;
Discount on share price

Bonus up to 20% (discretionary)

Share plan
Click 'Apply Now' to be considered for this opportunity or share this message with a friend that might be interested and you could be eligible for our referral reward scheme
Please note due to the high volume of applicants if you have not heard from one of us here in team London you have unfortunately not been selected on this occasion, we may be in touch in the future with other opportunities
Capstone Hill: Public & media relations, corporate & public affairs, digital, marketing communications, stakeholder, government & investor relations. Working across UK & Europe, North America, the Middle East, Asia and Australasia.
New York – Chicago – Los Angeles - London – Sydney – Melbourne
This role is expired.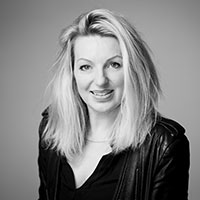 Contact Person
Penny Porter
General Manager, UK & Europe