Industry
Consumer Technology
We are looking for a driven, hard-working and highly organised Social Media Account Manager to join the social media team at this established global PR agency, working solely on one of the company's biggest and most important clients. The successful candidate will be an enthusiastic team player, with strong attention-to-detail, exceptional copy-writing skills and switched on to the latest social media trends and innovations.
The client is a world-leading technology brand, producing high-quality mobile phones and other premium lifestyle products. Our role is to manage the client's global social media channels, across Facebook, Instagram, Twitter, YouTube and LinkedIn.
The successful candidate will join a dedicated social media team, with day-to-day responsibilities including production of best-in-class social media content, community management, management of influencer collaborations, reporting and live content creation at client and industry events.
This is a unique, full-on role for an ambitious, motivated candidate with a positive, can-do attitude, who's looking to work in a fast-paced and exciting environment for one of the world's most high-profile technology brands and loves all things social media.
Skills, Experience and Qualifications
Ideally 3+ years' experience working for a top social media or digital agency or brand
Strong knowledge and confident use of social media platforms (Facebook, Twitter, Instagram, YouTube and LinkedIn) and keeps on top of new features and platforms
Exceptional written skills for creating and editing engaging social media copy and content, with close attention to detail to avoid any typos or room for error
Comfortable using social management tools such as Sprout or similar for scheduling content, community management and reporting
A confident client-facing consultant, providing thoughtful counsel, regular updates and fulfilling the role of lead day-to-day agency contact for the client
Excellent organisation skills, including time management and attention-to-detail
Strong computer skills (PPT, Excel, Word etc). Photoshop skills are an advantage but not crucial
Ability to effectively manage relationships with suppliers and partners (e.g. video producers and designers), including creation of briefs, budgets and reports
Analytical thinker, capable of learning fast and quickly adapting to new tools and platforms
Good experience of influencer relations/campaign management
Accountabilities
Development of creative content ideas and social media content calendars Across Facebook, Twitter, Instagram, LinkedIn, YouTube – working with the social team to develop creative content ideas, source and commission imagery/video assets, write engaging copy and manage the client feedback and approval process
Community management of social media channels – as part of the team, you'll also be responsible for community management (alongside 2-3 other CMs), including content posting/scheduling, proactive and reactive engagement with fans, responding to customer service enquiries, identifying and engaging with superfans, and identifying and selecting the best user-generated content for re-sharing
Being the lead day-to-day client content – Inspiring the team to deliver results, attending meetings, leading brainstorms, calls, daily client liaison, managing timelines and deadlines, ensuring the client scope of work is delivered on a day-to-day basis, etc
Report creation and management – working with the team to create weekly and monthly client reports, regular client updates and analysis of data to optimise future activity
Developing and managing influencer collaborations – including identifying influencers to work with, developing creative ideas for collaborations, liaison with influencers and their agents to arrange activity and measurement and reporting of campaign success
Going above and beyond to deliver results for this world-leading client – this is a demanding but highly rewarding role, working with a great team in a supportive and collaborative culture. Given the global nature of the work, you'll sometimes be required to work outside of normal business hours and travel overseas.
Click 'Apply Now' to be considered for this opportunity or share this message with a friend that might be interested and you could be eligible for our referral reward scheme!
Please note due to the high volume of applicants if you have not heard from one of us here in team London you have unfortunately not been selected on this occasion, we may be in touch in the future with other opportunities
Capstone Hill: Public & media relations, corporate & public affairs, digital, marketing communications, stakeholder, government & investor relations. Working across UK & Europe, North America, the Middle East, Asia and Australasia.
New York – Chicago – Los Angeles - London – Sydney – Melbourne
This role is expired.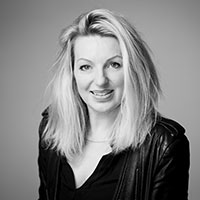 Contact Person
Penny Porter
Executive Director, UK & Europe