One of the most famous global agencies is looking for a sports culture specialist Account Director to lead on one of the world's most famous sports lifestyle brands.
This role sits within a team of around 18, working across retail, leisure, sport, entertainment, consumer technology and travel clients. Work is fast paced, varied and challenging, as the team run busy press offices, devise and implement major brand initiatives - both globally and locally - and activate social media programmes.
We are looking for a talented, creative and strategic Account Director, with global experience to join the team and work across an exciting portfolio of clients including a leading sports and sports culture brand and consumer tech brand. You should have excellent client servicing skills, be a true creative strategist and a flair for developing a deep and broad understanding of your clients' business; campaign management; and the ability to generate great global ideas and sell them to clients.
In addition, we are interested in seeing candidates from a content, publishing and digital background, with a strong understanding of e-commerce, partnership marketing; influencer marketing; and more broadly an ability to engage the 16-30 consumer with bold creativity. The ideal candidate will be someone who has worked in an integrated communications role for global consumer brands.
Work will be exciting, broad and challenging and include:
Working within a driven and ambitious team
Creating socially driven campaigns
Driving creativity, pace and strategic thinking into a passionate team
Helping to develop engaging assets and content for global storytelling
Market management
Writing strategic brand plans
Creating engaging content
Using data and insight to drive effective storytelling
Developing relationships with key social and media influencers
Co-ordinating global events
RESPONSIBILITIES + ATTRIBUTES
Strategic + creative thinker with attention to detail, particularly under pressure
The ability to find creative and strategic solutions to business need
Demonstrable record in creating impactful, big brand campaigns
Team player with the ability to work collaboratively in a high performing team
Socially literate and well-versed in data and insight gathering and analysis
Proficient in preparing and managing budgets
Strong organisational skills with solid attention to detail
Strong and persuasive communication and client service skills
Passion for integrated communications
Ability to drive strong earned media coverage
Global/Pan-European/regional brand experience ideal
Proven track record in creating and leading high-level, high-impact consumer communications campaigns, gained through experience of working with big brands
Previous agency experience
WORK YOU CAN EXPECT FROM THIS CLIENT
Global toolkit creation
Strategic planning
Global event production
Athlete leverage through earned
Full content and publishing
Global social roll-out
Campaign creation + execution
Click 'Apply Now' to be considered for this opportunity or share this message with a friend that might be interested and you could be eligible for our referral reward scheme!
Please note due to the high volume of applicants if you have not heard from one of us here in team London you have unfortunately not been selected on this occasion, we may be in touch in the future with other opportunities
Capstone Hill: Public & media relations, corporate & public affairs, digital, marketing communications, stakeholder, government & investor relations. Working across UK & Europe, North America, the Middle East, Asia and Australasia.
New York – Chicago – Los Angeles - London – Sydney – Melbourne
This role is expired.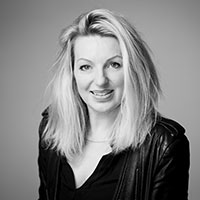 Contact Person
Penny Porter
Executive Director, UK & Europe