Industry
Financial Services
Position Title: Email Developer, Digital Marketing
Location: New York, NY
Industry: Financial Services, Capital Markets
Position Responsibilities:
The Marketing Department seeks an email developer to lay a foundation fit for scale. The email developer will help modernize email design and processes to drive increased engagement and efficiencies. This includes building out an email design system, email coding, integrating code/templates into the ESP and providing overall email production support.
Responsibilities:
− Work with Creative Services and Marketing to establish Email Brand Guidelines to define standards for things like fonts, spacing, headlines, CTA Styles, image preferences and layouts.
− Build an email design system aligned to brand guidelines and industry best practices. The design system includes components, modules and templates to help the team scale design related processes while ensuring guidelines are met.
− Develop and maintain an email code library (one single source of truth) and a workflow for development that supports the resource model/skillsets.
− Integrate email code into Eloqua templates/design system
− Covert HTML to OFT files to support sales enablement efforts, troubleshoot and debug to resolve coding issues
− Proactively provide continuous improvement in email design, process, execution and analytics to enable the teams to deliver more value
− Ensure quality, consistency is enforced at all steps and across all assets, devices and inboxes (Litmus, Email on Acid)
− Build Landing pages using HTML/CSS/JavaScript
− Build, maintain and integrate information capture forms for both email and website use
− Support the email channel as needed including set up, building email canvases, scheduling, testing, check listing, tagging and deployment of one-time, recurring, triggered and dynamic content-driven campaigns
− Generate email analytics and translate into actionable insights and recommended strategies for improvement
Candidate Requirements:
− 4+ years hands on email coding and production experience within high volume development role
− Advanced email coding skillset (HTML, CSS, JavaScript) and understanding of email best practices, knowledge of responsive design/development (layouts and techniques) to help lead transformation
− Experience working and integrating email code with Eloqua ESP
− Knowledgeable of email compliance regulations in US and UK
− Solid understanding of UI standards and trends across all devices, platforms, and email providers
− Leadership: Role models in this area consistently focus on the right goals and priorities and continually develop themselves and others. Always team players, they influence and engage with others to contribute to a great culture.
− Achieving Results: Role models in this area are high achievers who develop careful plans and execute consistently and effectively. They hold themselves and others accountable for delivering high quality results.
− Thinking Critically: Role models in this area understand our business, rely on analytical reasoning to define and solve problems and make decisions effectively. They are forward thinking, anticipating issues and addressing them in advance.
− Personal Effectiveness: Role models in this area build strong relationships and communicate effectively.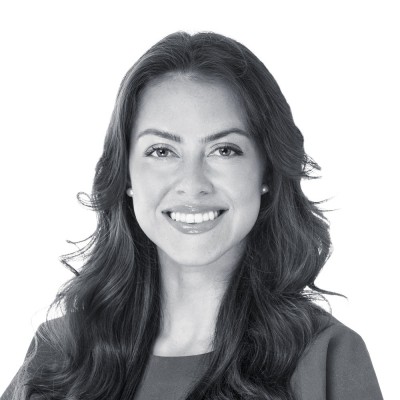 Contact Person
Pebbles Obando
Principal Consultant
Fill the form below to apply for this role: