Industry
Corporate Communications
Salary
GBP 120000.00 - 140000.00
Are you operating at senior level in an agency but finding that you want to be doing more of the doing and less of the admin? Have you worked at several established communications agencies and are searching for something fresh and exciting for your next role with like-minded peers, rather than one of the obvious names? This role will provide you with plenty of autonomy, intellectually stimulating work and the chance to join an exciting new agency that's on a huge growth trajectory.
The Agency:
An international strategic advisory firm, working directly with CEOs, political leaders, companies and prominent individuals throughout the world. The firm is centered around three pillars: crisis and litigation communications, reputation management and business/political strategies and 100% of the agency's work is global.
What's key about this firm is that they advise at the highest level, whether that's a Prime Minister, CEO or high level, prominent individuals. This strategic positioning means they can command very generous fees which has seen the business grow enormously in its first few years, with ambitious plans to double this year's revenue from last year.
Size-wise, the team is approximately 10 and growing fast, so this is a fantastic opportunity to join at an early stage and be part of the growth story. Culturally it's a very flat structure, with no ego's or hierarchical atmosphere. Staff are hired heavily on cultural fit – personality is valued as it's a great team environment where everyone gets on and is collegiate.
The Role - Director:
At this level, you would be given the chance to really create your own role and position in the company. The Founder is open to sector, whether you are a generalist or specialise in a particular area such as retail, energy etc. If you are looking for more autonomy and the chance to make your mark, contributing to the growth of an exciting agency, then there is potential to lead and grow your own division within the current framework.
We're looking for someone who has a strong track record in reputation management with some heavy weight crisis and issues experience and who is used to advising at the highest levels to CEO's/Prime Ministers/Leaders. As the agency is heavily globally focused, international experience is essential and languages will also be looked upon favourably.
If this sounds like you, please get in touch immediately to hear more.
Click 'Apply Now' to be considered for this opportunity or share this message with a friend that might be interested and you could be eligible for our referral reward scheme
Please note due to the high volume of applicants if you have not heard from one of us here in team London you have unfortunately not been selected on this occasion, we may be in touch in the future with other opportunities
Capstone Hill: Public & media relations, corporate & public affairs, digital, marketing communications, stakeholder, government & investor relations. Working across UK & Europe, North America, the Middle East, Asia and Australasia.
New York – Chicago – Los Angeles - London – Sydney – Melbourne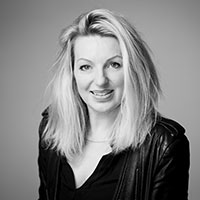 Contact Person
Penny Porter
Executive Director, UK & Europe
Fill the form below to apply for this role: