Industry
Corporate Communications
Communications Advisor – Strategic Consultancy
· Stable and strong growing, highly regarded, multi-award-winning strategic consultancy
· Exceptional reputation for strategic communications counsel to national and global client base
· Outstanding senior leadership & mentors offer strong opportunity for professional development and advancement
This is an outstanding opportunity for a proven communications executive or advisor to join one of Melbourne's best performing, and most admired strategic communications consultancies.
This consultancy is renowned not only its ability to provide outstanding communications counsel delivering world-class results, but also for its senior leadership team that boasts some of the most respected and admired senior communications practitioners in Australia. The consultancy also prides itself on and outstanding environment of mentoring, support and professional development, which coupled with exciting, challenging and highly rewarding client and campaign portfolio, makes this role a genuinely exciting opportunity.
Responsibilities:
Lead planning, development, and implementation of communication plans for designated clients in consultation with consultancy Directors and Senior Advisers, and clients as needed.
Ensure campaign priorities are delivered on time and within budget, maintaining high standards throughout.
Manage client accounts, including budgeting and reporting.
Conduct program reporting and analysis.
Lead and/or contribute to new business proposals for current and prospective clients.
To be considered for the above roles you should have:
Ability to assume overall responsibility for managing client projects and achieving agreed outcomes.
You should be a strong writer with proven ability to communicate with and connect to diverse audiences and channels (e.g., media releases, opinion-editorial pieces, online content, reports, and proposals)
Strong verbal communication and interpersonal skills.
Ability to create effective communication and media engagement strategies aligned with clients' objectives.
Proven ability to provide strategic counsel and tactical support on day-to-day issues, identifying new ideas and opportunities for clients
Highly competent across PR disciplines, including internal and external relations, public affairs, issues management, and marketing communications.
Highly autonomous
Ability to lead, mentor and provide constructive and insightful feedback and direction for junior colleagues.
Strong negotiator
Capable of managing multiple projects and meeting tight deadlines, drawing on highly developed organisational, planning, and decision-making skills.
Proven experience in developing and executing social media and digital content programs as part of an integrated communications approach.
You should have 4 plus years' experience, preferably with the balance in consultancy. Your sector experience may be varied, however experience with government, NFP, financial services would be highly advantageous. You should also have the ability to adapt and lean new industries.
Click 'Apply Now' to be considered for this opportunity or share this message with a friend that might be interested and you could be eligible for our referral reward scheme!
Capstone Hill Search: Public & media relations, corporate & public affairs, digital, marketing communications, stakeholder, government & investor relations. Working across UK & Europe, North America, the Middle East, Asia and Australasia.
New York – Los Angeles - London – Sydney – Melbourne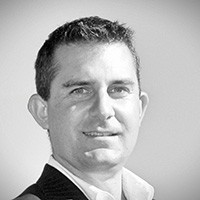 Contact Person
Jeremy Wrench
CEO
Fill the form below to apply for this role: