Industry
Corporate Communications
Overview
We are looking for a Strategy Associate Director to join the growing Strategy division of this large award-winning integrated communications firm. A new role, this will be the number two to the Head of Strategy, a role that promises to be fast-paced, dynamic and never boring. Additionally, this person will earn the opportunity to work with some of the sharpest brains in the PR industry across the business.
In this agency structure, strategy sits at the intersection of corporate, creative and brand strategy. Bringing the best of these three disciplines together, the agency takes an approach that is fresh, flexible and insight-driven to bring clients new ways of thinking about their work. This is one of the agencies that is famous as an amazing place to work, not only for the quality of senior leadership and very low staff turnover but also the array of outstanding benefits that make it a stable, fun and ambitious working environment.
The primary objectives of the new role are:
Leading on business development, ensuring that strategy not only understands the problem but also drives the solution across a wide variety of exciting verticals that are all thriving in the current world.

Collaboration with teams across the wider agency group, this may be running client workshops to exploring ideas with a specialist team, but this role is for a natural people person who loves to engage in stimulating conversation and the sharing of ideas. Reporting directly into the Head of Strategy, you will actively help shape and inform the future development of Strategy and the role it plays within the agency.
About you:
You will be:
Energetic and inspiring – believing in the power of strategy to make powerful communications

A 'sponge' who loves culture, data, charts and chats and uses them all as a jumping off point for new thinking

Someone who understands the value in explaining why decisions have been made, and knows there is no such thing as the right strategy

An expert at taking complex ideas and jargon and making it accessible, memorable, and interesting

A persuasive presenter with outstanding oral, written, and presentation skills, comfortable in talking to, and counselling, clients

Someone who enjoys new challenges and thrives in a multi-stakeholder environment

Independent and strong-willed, but knows how and when to flex

Want to learn, grow and play a central role in building something different, new and industry leading
Your experience:
You will have demonstrative experience in brand, creative and corporate strategy up to AD level

Have worked in a PR agency environment across the key verticals of the moment (could be anything from health to financial services but this

Demonstrable experience in Purpose, Vision and Narrative development

Strong research skills, and can turn that research into succinct insights

You understand and know how to use research tools and developing bespoke quant and qual research

Experience of managing research partners

Experience of creative brief development and working with Creatives to develop campaigns based on strategy and insight
Additional desirable experience (but not necessary):
Experience with behavioural science

Channel strategy development experience
Click 'Apply Now' to be considered for this opportunity or share this message with a friend that might be interested and you could be eligible for our referral reward scheme
Please note due to the high volume of applicants if you have not heard from one of us here in team London you have unfortunately not been selected on this occasion, we may be in touch in the future with other opportunities
Capstone Hill: Public & media relations, corporate & public affairs, digital, marketing communications, stakeholder, government & investor relations. Working across UK & Europe, North America, the Middle East, Asia and Australasia.
New York – Chicago – Los Angeles - London – Sydney – Melbourne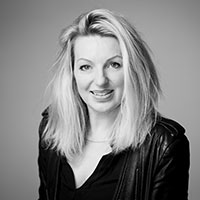 Contact Person
Penny Porter
Executive Director, UK & Europe
Fill the form below to apply for this role: