Industry
Corporate Communications
We are seeking a brilliant Strategy Director, who can advise teams across the entire portfolio of a leading integrated agency.
You should have a proven track record of developing critical insights and translating them into communications strategies, which lead to more effective campaigns and higher new business win rates. You will need to be from a PR background with proven experience in a strategic advisory space - we need someone who has proven ability to elevate the quality of an agency's thinking.
You will need to be able to work collaboratively with a diverse group of communications professionals, from Health and Public Affairs to creative, consumer, digital and corporate reputation specialists.
Primarily, the role will entail:
Identifying and analysing the most sources and data sets to develop audience insights

Working with team leads and digital and creative specialists to translate these insights into strategies, messaging frameworks, influencer and advocate recommendations, and channel plans to persuade and engage audiences

Advising and pitching to clients as part of integrated teams – to sell our recommended strategies
We need someone with a thirst for original insight as well as commercial understanding and the ability to truly sell ideas. You need to have personal gravitas, already be operating at senior level within a PR agency and be able to serve as a trusted advisor to senior communications professionals and business leaders.
You need to be curious, collaborative and creative and your interest and experience needs to extend across earned media through traditional PR and into digital activation spaces and social content. You will be expected to help grow existing accounts and lead the insight, strategy and measurement of new business pitches.
Skills & Experience
Have planned campaigns across multiple sectors and audiences, including consumers, business customers, and stakeholder groups (ideally, this would include some work in the Health space)

Proficiency in using industry tools and taking data sets and turning them into original insights

A strong presenter with a track record of playing an important role in winning pitches

Experience of designing appropriate measurement frameworks and advising on best practice metrics and methodologies

The ability to train and develop colleagues to improve their understanding of planning disciplines and tools

A strong writer, who can articulate persuasive arguments, rooted in evidence
Please note that experience in a strategic context in a PR agency is essential to be considered for this role.
Click 'Apply Now' to be considered for this opportunity or share this message with a friend that might be interested and you could be eligible for our referral reward scheme
Please note due to the high volume of applicants if you have not heard from one of us here in team London you have unfortunately not been selected on this occasion, we may be in touch in the future with other opportunities
Capstone Hill: Public & media relations, corporate & public affairs, digital, marketing communications, stakeholder, government & investor relations. Working across UK & Europe, North America, the Middle East, Asia and Australasia.
New York – Chicago – Los Angeles - London – Sydney – Melbourne
This role is expired.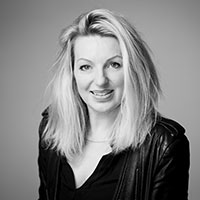 Contact Person
Penny Porter
Executive Director, UK & Europe