Innovation and public relations go hand in hand, thus it is crucial to recognize the leading innovators that are shaping the communications industry. On July 11, 2019, The Holmes Report successfully partnered with Capstone Hill Search to debut the Innovator 25 Global Reception at The Zeno Group headquarters downtown. The Innovator 25 celebrates and highlights the most influential communications innovators, and it identifies 25 individuals each year that have impacted and elevated the industry. The reception celebrated past and present honorees encouraging open dialogue and opportunities to network.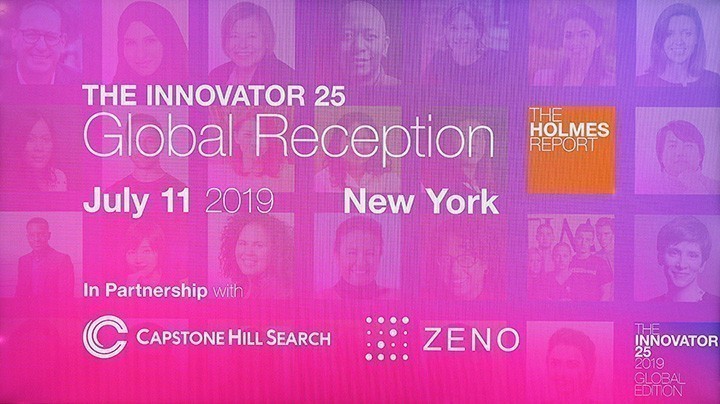 Highlights included a Q&A session between Aarti Shah, Chief Product Officer and Executive Editor, The Holmes Report and Corey duBrowa, VP of Global Communications and Public Affairs at Google. Through the discussion, Corey revealed innovation tactics that he has implemented at Google. Topics ranged from AR & AI technologies, digital health & wellness, evolution of employee engagement, and priorities for Google and investors. Members of the audience were also given the chance to ask Corey questions, which lead to discussions surrounding influential mentors and Corey's personal book recommendation to the audience: Here We Are by Aarti Shahani. Overall, the event exemplified innovation in an intimate setting that furthered the goals of the Innovator 25.
Jointly, Capstone Hill Search, Zeno Group and The Holmes Report hosted a unique and insightful evening honoring incredibly talented individuals and engaging meaningful narrative around the evolution of the industry.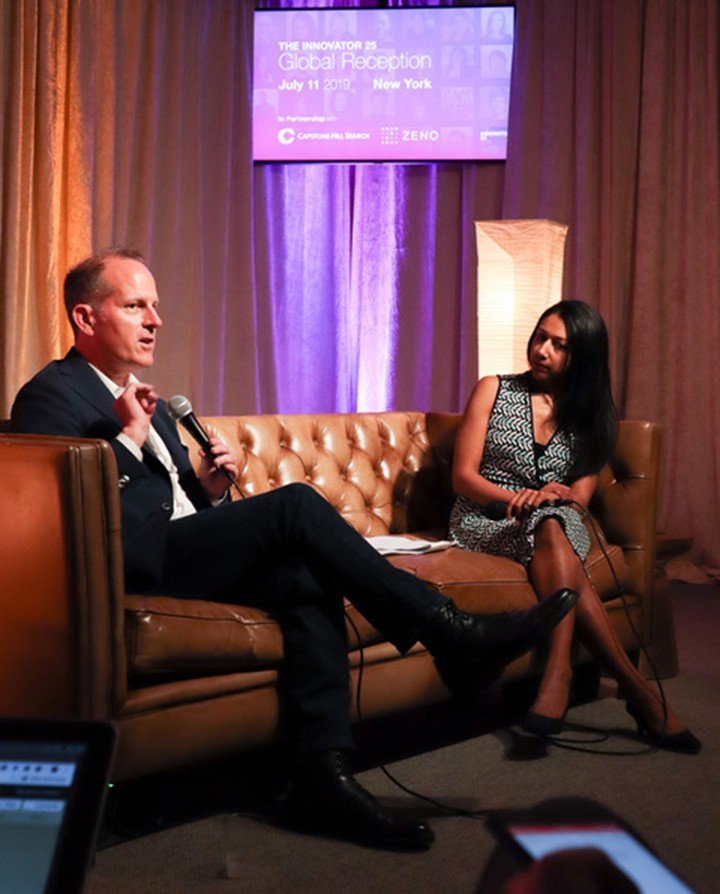 Capstone Hill Search utilizes its global reach, industry engagement and expertise to partner with, identify and place the industry's finest talent into exceptional roles within communications agencies and client side marketing and communications teams. From our perspective, it is clear that the communications industry is rapidly and perpetually evolving; demand from our clients, now more than ever, is the desire to add forward thinking agents of change to their business.
The Innovator 25 reception is the ideal platform to partner with, learn from and collaborate with leaders in order to inspire and propagate innovation in the communications industry. Capstone Hill Search is proud to partner with our colleagues at The Holmes Report and Zeno to support the industry's most influential innovators.