Industry
Corporate Communications
Highly regarded, independent agency
Highly supportive team
Genuine opportunity for advancement
Our client, a growing, well-known Sydney consultancy, requires a new AM to join its impressive B2B team. The agency is exceptionally well established and highly regarded by the media and clients alike and has first class systems & processes, and an impressive track record in people development and training.
You may currently be a proven Account Manager or an exceptional Senior Account Executive looking for the opportunity to step up. To be considered you should have 4 + years of public relations consulting experience and a proven track record within B2B communications. You have strong client relationship skills, the ability to consistently and creatively find a news angles and have a desire to mentor and lead. You are a natural publicist and have first class writing skills.
The agency has a brilliant culture and strong commitment to team work, personal development and work life balance. This culture is underwritten by a close-knit team producing outstanding results for a stable, happy and impressive client list. Strong ongoing growth also provides for significant opportunity for advancement.
This is an ideal role for a driven and focused AM (or outstanding SAE) looking for an opportunity to accelerate their career with clear roadmap to future progression.
For further information on the above position please contact Jeremy Wrench, [email protected] or call 03 9827 7277.

Capstone Hill Search: Public & media relations, corporate & public affairs, digital, marketing communications, stakeholder, government & investor relations. Working across UK & Europe, North America, the Middle East, Asia and Australasia.

New York – London – Sydney – Melbourne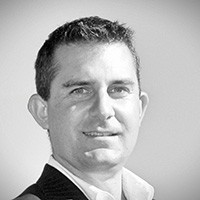 Contact Person
Jeremy Wrench
CEO
Fill the form below to apply for this role: