Industry
Financial Communications
Our client, an award-winning marketing and communications agency providing marketing solutions to the global financial services industry, is looking for an AVP who will own day to day client management. *Must have experience in asset management.
Communication Skills:
Owns day to day client management

Craft and implement strategic, creative and global comms strategies and programs for clients; convey clients' messages through a full range of earned and owned media.

Write creative and effective press materials, campaign plans and communication materials

Client daily point of contact for planning future activities

Lead media relations efforts and secure media opportunities for clients; pitch to media and generate client coverage across traditional and digital outlets on local and national levels; engage in both proactive and reactive media relations management, including breaking news opportunities and trend stories

Continuously cultivate effective relationships with relevant media outlets and key opinion leaders

Write first drafts of senior level editorial assignments editorial assignments such as speeches, articles, bylines and opinion-editorials (op-eds).

Advanced presentation and communication skills

Start leading on Crisis response and issue management with guidance from senior team members

Start leading on media and/or messaging training with support from senior team.

Provides support on script writing and film project management as required.
Digital skills:
Incorporate digital strategy in client planners

Confidently sell in digital services and win new business/increase client retainer

Have a solid understanding of SEO, SEM, LinkedIn campaigns, Google Ads, and PPC

Complete campaign reporting

Experience or basic knowledge of HubSpot

Understand target LinkedIn audiences for campaigns

Ensure client accounts remain profitable and work towards holding revenue and growth accountability

Identify speaking opportunities for senior management

Record hours and expenses, promptly, accurately and within budget

Time management on multiple accounts, using Monday.com
Client services:
Demonstrate a strong understanding of the Communications craft and your client's industries, competitive environments, businesses and business plan

Serve as the day-to-day client contact and trusted advisor

Manage team's work – the account lynchpin between NY/UK/Design/Digital

Start providing solutions and suggestions to clients to help troubleshoot problems

Provide client coaching in advance of media interviews

In-depth knowledge of economic issues

Work with the senior team to respond to crisis situations

Participate in brainstorming sessions to develop broader strategic initiatives for clients

Ability to prioritize, manage time, multi-task and move quickly with efficiency and attention to detail while ensuring deadlines are met in a dynamic, creative, challenging and fast-paced environment

Responsible and accountable for financial aspects on accounts – compile billability stats for senior team to review

Take the initiative to seek new business opportunities, both from current and new clients; present new ideas to senior managers

Help with the execution of new business presentation and proposals

Participate in the new business process alongside senior team; sell ideas to prospects, clients and internal stakeholders; manage, retain, and organically grow clients

Develop and deliver powerful presentations
People management:
Manage the flow of account work among junior team members to ensure that client objectives are met

Act as "champion" of the team and ensure that the staff are motivated, engaged and working to potential

Involved in recruitment and evaluate potential new hires to determine if they would be a good fit for company culture

Motivate junior team members by reviewing work and providing prompt and constructive feedback

Conduct reviews – develop and retain staff

Conduct resource and capacity planning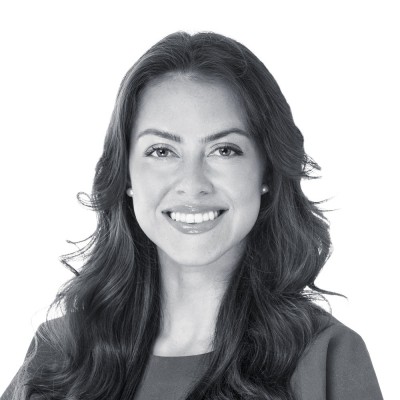 Contact Person
Pebbles Obando
Principal Consultant
Fill the form below to apply for this role: