Industry
Corporate Communications
Melbourne - Senior Strategist (Agency).
Outstanding fast growing independent agency
National focus
Genuine creative and strategic freedom
Are you passionate about creating research led, strategies to drive channel agnostic and meaningful communications campaigns with genuine social benefit?
Our client, an award winning, exceptionally well regarded, professional communications agency is looking for a driven and resourceful Communications Strategist who can lead a portfolio high profile client, whilst delivering outstanding, local, national and international campaigns.
This transformative integrated communications agency, with unsurpassed success and growth, is known for its outstanding results in creating meaningful social impact driven campaigns. They are in need of an accomplished Communications Strategist who believes in developing thought-provoking ideas that encourage the public to engage on a deeper level.
As a key member of this independently owned agency, you will be a fundamental part of an already flourishing team, using your own experience and skills to create the greatest experience for your clients. The ideal candidate is a communications expert who is detail-oriented and has the ability to work in a collaborative, fast-paced environment.
The role:
· Establish and/or maintain a balanced, channel agnostic approach across all campaigns
· Source, review and interpret unique insights to shape and define communications strategies
· Remain engaged and enlightened around industry, economic and social trends relevant to client's goals
· Conceptualise, design and create holistic and integrated communications strategies across all channels
· Advise and consult on thought leadership and brand/issue positioning via research and insights
· Define a profile audiences of impact and relevance and consult clients and internal teams to maximise reach and influence
· Evolve the strategic strength and service offering of the agency
· Seek, identify and secure new business and opportunities for growth
· Lead innovative idea generation with clients and colleagues through workshops, mentoring and consultancy
· Play a key role in client and internal team relationship management
· Mentor and stimulate team members' professional growth
The ideal Strategist:
· Bold strategist passionate about social issues
· Strong understanding of Behavioural Economics
· Ability analyse and interpret and present research based insights
· Extensive experience with traditional, digital and social platforms
· Proactive, creative thinker, with excellent problem-solving skills
· Highly motivated individual with genuine consultancy and leadership skills and the capability to foster new business
· Outstanding written and verbal communication skills
· Proven experience in account planning
The successful applicant will enjoy a compelling remuneration and benefits package, strong potential for career growth opportunities, supportive, dynamic and stable culture.
For more information contact Jeremy Wrench email: [email protected]
Capstone Hill Search: Public & media relations, corporate & public affairs, digital, marketing communications, stakeholder, government & investor relations. Working across UK & Europe, North America, the Middle East, Asia and Australasia.

Melbourne – Sydney - New York – Los Angeles - London – Chicago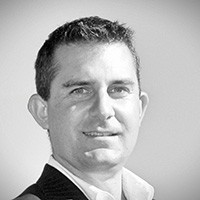 Contact Person
Jeremy Wrench
CEO
Fill the form below to apply for this role: