Industry
Enterprise Technology
The Digital Account Manager will be responsible for working alongside US account leads to execute digital and integrated communications campaigns – ranging from organic & paid social campaigns and SEO/SEM projects, to website development and more – on time and within budget, ensuring agreed deliverables are met. They will also support the senior lead in the planning of campaigns and projects, creative ideation, and effective client relationship management.
The Digital Account Manager will be actively involved in all aspects of new business (acquisition of new clients and upsell of existing clients), including nurturing leads and participating in RFP/pitch processes.
A critical component of the role will also be coordinating between the US team and the broader digital team in the UK, identifying when to tap UK resources and expertise and project managing their inputs for digital campaigns and initiatives.
Responsibilities:
Day-to-Day Activities:
Take a lead on digital marketing campaigns, ensuring media spend does not exceed client budget

Take an avid interest in the latest digital trends and developments and how they apply to day-to-day digital marketing tactics

Support account teams to optimize content for search, when required

Develop a firm understanding of the breadth of the company services so you are able to advise clients on broader marketing opportunities

Take a lead on website development projects, as required

Be responsible for website updates (across multiple CMS) and content uploads, where required, ensuring SEO best practice is followed throughout

Manage branding and collateral generation projects, as required

Oversee the production of integrated client reports focusing on deliverables against client targets and business outcomes

Regularly contributing to company-wide culture initiatives, including participating in company events, writing for the blog etc.
Client Management:
Support senior account lead in the planning of integrated communications activities in accordance with the assigned budget

Develop original and innovative ways to deliver activity and take the lead in planning projects

Come up with creative ways to use digital marketing channels to meet the goals set out in the communications strategy

Inspire the trust and confidence of your clients; serve as first point-of-contact on digital projects and take a lead on client meetings and calls

Work autonomously to manage campaigns within budget, ensuring all deliverables are met within agreed timeframes

Provide strategic counsel based on the understanding of your clients and their markets as well as trends in communications

Proactively identify and solve challenges throughout client engagements

Stay on top of all campaign detail, marshalling the account team to deliver against strategy and within budget

Manage and oversee the day-to-day work of your client teams, set an example in the way you work; support in teaching and developing digital communications skills

Oversee campaign measurement, determining how outcomes align with clients' overall business and communications objectives and effectively present results to clients

Oversee the work of any third-party supplier to ensure projects are of a high-quality professional standard and delivered according to agreed deadlines
Business Development:
Seek upselling opportunities with existing clients and identify/nurture new business prospects

Being proactively involved in new business presentation research and development tasks

Preparing for and attending new business pitch presentations as required

Develop new business plans for specific areas of business development as identified by senior staff members
Experience/skills:
2-3 years' prior experience in digital communications required; agency experience is a plus

Undergraduate degree in communications, marketing, or other related subject

Excellent knowledge of the digital landscape and latest search trends and developments

Excellent understanding and in-depth working knowledge of SEO, PPC, email marketing, website content management and Analytics packages

Understanding of how to create content which adheres to SEO best practice

Experience managing digital channels – websites, Twitter, LinkedIn, Facebook, YouTube, Instagram etc.

Strong proficiency in Microsoft Office (Word, Excel, PowerPoint, etc.). Proficiency in Adobe Suite (Illustrator, InDesign and PhotoShop) a plus

Experience in quantitative and qualitative data analysis

Demonstrable experience in client communications and account administration

Excellent written and oral communications skills with a strong knowledge of grammar and attention to detail

Interest in financial services, professional services, technology and/or B2B communications

A creative mind, with the ability to create engaging ideas that capture the attention of prospects and help clients stand out
Qualified candidates are encouraged to apply by clicking the 'Apply' link.
For any further information on this opportunity, please email [email protected] in the strictest confidence.
Please note: due to the high volume of applicants, if you have not heard from Capstone Hill Search, you have unfortunately not been selected for this role. We may be in touch in the future with other opportunities more relevant to you.
Capstone Hill Search: Public & media relations, corporate & public affairs, digital, marketing communications, stakeholder, government & investor relations. Working across North America, UK & Europe, the Middle East, Asia, and Australasia.
New York – Chicago – Los Angeles – London – Sydney – Melbourne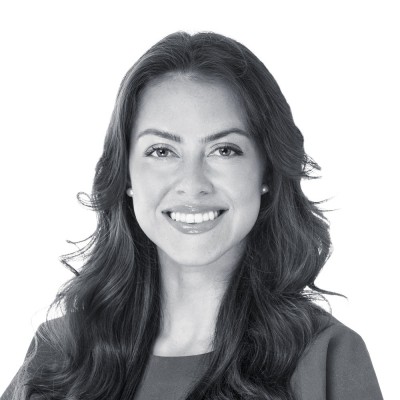 Contact Person
Pebbles Obando
Principal Consultant
Fill the form below to apply for this role: